The members of DunedinHOST Board are all active in tourism businesses and organisations in and around Dunedin. Each member is attributed a specific part of the Tourism Sector. If you would like to contact a board member with regards to any issues with that sector please email them using the email address provided below.
Please note: The DunedinHOST Board meets regularly throughout the year.  If you have something you would like the board to discuss please contact a board member via or email:  info@dunedinhost.co.nz
Paul Phelan | DunedinHOST Chair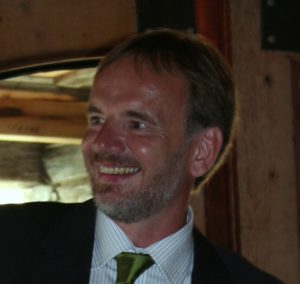 Paul has been the General Manager of Larnach Castle since March 2015. Paul has been involved in the Hospitality and Tourism industry for over forty years, stemming back to where it all started as an Apprentice Chef at the world renowned Banff Springs Hotel, Banff, Alberta, Canada. Gaining plenty of experience throughout the world until he landed in New Zealand in 1983. Before moving to Dunedin Paul lived in Milford Sound for 7 years where he was on the Milford Sound Community Trust & held the position as Operations Manager for Real Journeys.
Paul is currently a member of the Otago Chamber of Commerce Tourism Committee, Dunedin's Cruise Action Group and the Visit Dunedin group.
Caroline Cook

Caroline Cook grew up in Wanaka, and after completing a BCom in Marketing Management from Otago University, spent too long in Wellington and Auckland before returning to Dunedin 18 years ago. She was marketing consultant to three major hotels, the Carlton and Waipuna Hotels in Auckland, and the Plaza International in Wellington; and marketing manager for Pionair, which flew a restored DC3 from Queenstown. She freelanced in Auckland for media, exhibition, publishing and design, and managed key sponsorships including Russell Coutt's Team Magic, and Sir Peter Blake support of Bayswater Marina.
In Dunedin she was founding director of the Dunedin Heritage Festival and NZ International Science Festival, worked for TVNZ before spending six years with NHNZ.
Sophie Barker

Sophie's background includes decades of management, operations and marketing at Larnach Castle, her family home and business for 40 years where she led the marketing and operations and grew the visitation to over 100,000 people. She also has a Bachelor of Commerce in Economics, an EDIT Fellow of the University of Hawaii and the Institute of Directors governance course qualification.
Sophie spent seven years as the Dunedin City Council's Business Development Advisor for tourism in the Economic Development Unit where she looked after:
• destination management- helping ensure that Dunedin met and exceeded visitors expectations, advocating within DCC for visitors to Dunedin especially during planning processes and working to manage expansive cruise growth.
• operator support – assisting new and current tourism businesses with business planning, advice, upskilling and plugging businesses into visitor industry network and business advice.
• working with Tourism Dunedin to negotiate Statement of Intent, manage LGA02 reporting procedures and liaison with council.
As well as her current marketing role with the Otago Peninsula Trust Sophie is currently Chair of the Otago Chamber of Commerce Tourism Committee, Trustee for the Midwinter Carnival and a member of the Cruise Action Group. Past involvement as Tourism Dunedin Board Member, Dunedin Host Board Member, Trustee of NZ Gardens Trust, Advisory Board to Otago University and Otago Polytechnic committees and TIA Activities Council.
Adrian Clifton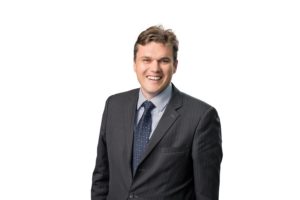 Adrian is the General Manager of Scenic Hotel Dunedin City. He has been in the industry for over 25 years, working in a variety of hospitality establishments from country clubs and small luxury hotels to resort hotels and convention centres.
Adrian moved from the UK in 2009 and joined the Scenic Hotel Group in 2012, initially at Scenic Hotel Southern Cross and later returning to Dunedin in 2016.
Athol Parks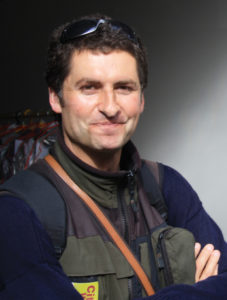 Athol is the owner-operator of City Walks, a guided-walk business he established in 2006.
Educated in Dunedin, Athol has a BA (Hons) in Political Studies. He has worked in various fields, including local government, taxi driving and journalism.
His first foray into tourism was as a guide at Larnach Castle in 1998/99. Later he worked for Nature Guides Otago (2003-06).
Athol thinks Dunedin is special and believes that tourism should be a force for good. Currently a member of Dunedin Host's sustainability working group, he served on the Board in 2009/10 and was a member of the Dunedin Rudolf Steiner School's Proprietors' Trust.
His other passion is writing.
Clare Van Elst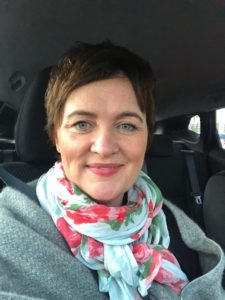 Clare is the Otago/Southland Regional Training Advisor for ServiceIQ, the Industry Training Organisation (ITO) for the service sector.  She has worked in the workplace industry training sector for 15 years.  Previously she held retail management positions for national retailers.  She is very passionate about upskilling staff and promoting career pathways in the service industry sector.
Clare came to New Zealand in 1996 from Ireland on a working holiday visa after graduating at the University of Surrey with a Bsc (Hons) in Retail Management.  She realised soon afterwards Dunedin was a great city to work and live in.
Clare.VanElst@serviceiq.org.nz
Rosie Shanks
Rosie is the Venue Manager for Speight's Brewery – overseeing the overall operations for Tours, Retail and Cellar Door. With the goal of increasing visitation at the Brewery by a minimum of 5% per annum her focus is on business development, growth strategy and collaboration.
Originally from Dunedin, Rosie holds a BA in History & Classical Studies from the University of Otago. With over 10 years' experience in the Hospitality and Tourism sector she has held roles in Restaurants, Hotels and Attractions with specific focus on Human Resources, Front Office Management and Customer Service. She is passionate about delivering an exceptional experience to all Dunedin's visitors and believes every interaction is an opportunity to be an ambassador for this great little City.
Having spent 7 years in Franz Josef Glacier working for the Scenic Hotel Group and Ngai Tahu Tourism, the opportunity to work for one of Dunedin's iconic brands prompted the move back to the East Coast.